COVID 19 Vaccine & Fertility Update
Category: Educational Patient Videos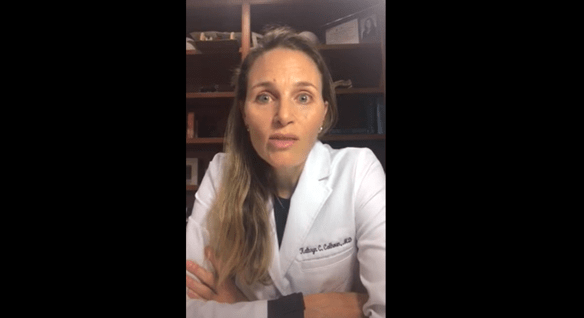 About this Video
Learn more about COVID 19 affects pregnancy.
Posted By Kathryn C. Calhoun, MD
We know there are still a lot of questions and concerns surrounding the COVID-19 vaccine and fertility.
To help put your mind at ease and help you make the most informed decision for you and your family, please watch this quick update from Dr. Calhoun as she signs on to share some FAQs we've been receiving, such as:
Is the COVID vaccine safe?
Why are some medical staff not getting vaccinated?
Should I get the COVID vaccine if I'm trying to get pregnant, or if I'm pregnant, or if I'm nursing my baby?
Full transcript below:
"Hi, I'm Dr. Kathryn Calhoun, I'm a fertility specialist at the Atlanta Center for Reproductive Medicine, and I'm here today to talk with you about the COVID vaccine.
The most common question that I get from patients, family and friends is, is the COVID vaccine safe? Yes. Yes. The COVID vaccine is safe. Over three hundred and sixty million doses of the COVID vaccine have been given in the United States alone over the past year.
Pfizer has just received full FDA approval for their vaccine after undergoing the most intense safety monitoring in the history of vaccines. Although immediate effects are pretty common and mild and self-limited and include things like itching, swelling and redness at the injection site, muscle soreness, fevers, chills, fatigue, serious side effects are extremely rare. Long-term effects have not been reported and are extremely unlikely with the COVID vaccine as well as with other vaccines.
Another question that I get asked is, why are some medical staff not getting vaccinated? Well, there are probably many reasons why some people in health care are hesitant to get vaccinated. Some may have justified skepticism of medical leaders based on past horrific incidents like the Tuskegee experiment. Some may be getting their information from the same sources that non health care workers get their information. Friends, family, social media, Facebook, Instagram. If we look at the scientific evidence and the overwhelming safety data from the COVID vaccine trials, we can see that the COVID vaccine is proven safe and effective.
And it is our best path forward as a community, a country in a world at getting out of this COVID pandemic as soon as possible.
As a fertility specialist, I am also asked by my patients, should I get the COVID vaccine if I'm trying to get pregnant or if I'm pregnant or if I'm nursing my baby? The answer to all three of these questions is yes. There's no evidence that the vaccine can negatively impact fertility in men or women.
In fact, this was a rumor that was amplified on social media stemming from a false claim that the COVID vaccine could negatively impact the function of a placental protein. Again, there's no credible scientific evidence that this is the case. The COVID vaccine is very safe if you are trying to conceive. There's no evidence that it impacts fertility.
In fact, in men, we know that COVID can cause disease just as it does in women, and it may even have effects on sexual function. So I encourage all of my patients who are trying to conceive now or in the future to receive their COVID vaccine as soon as possible. My patients also ask the second and third questions is the vaccine safe for me if I'm already pregnant or if I'm nursing my baby? We know that women who are pregnant are immunocompromised and they are at much higher risk of getting severe COVID disease if they can track the virus.
So it's very important to get vaccinated either before you're pregnant or any time during your pregnancy or your nursing journey.
We know that COVID can also have serious effects on the pregnancy itself and result in problems like mechanical ventilation, early preterm delivery or even fetal death. So again, getting vaccinated is one of the most important things that you can do to protect your pregnancy and the health of yourself and your future children. And what about if you're already nursing one of the amazing benefits of getting the vaccine while you're pregnant or nursing is that you may be able to pass the antibodies to your child, therefore rendering them somewhat immune to the COVID virus as well.
So in short, for everybody out there who's considering starting a family or is in the middle of their family-building journey, please get vaccinated with the COVID vaccine. It's the most important decision that you can make for yourself and for your family, current and future. Thank you very much."
And for more information, please visit: