Retirement Announcement From Dr. Lisa A. Hasty & Dr. André L. Denis
Category: Education
Posted On:
Written By:

Atlanta Center for Reproductive Medicine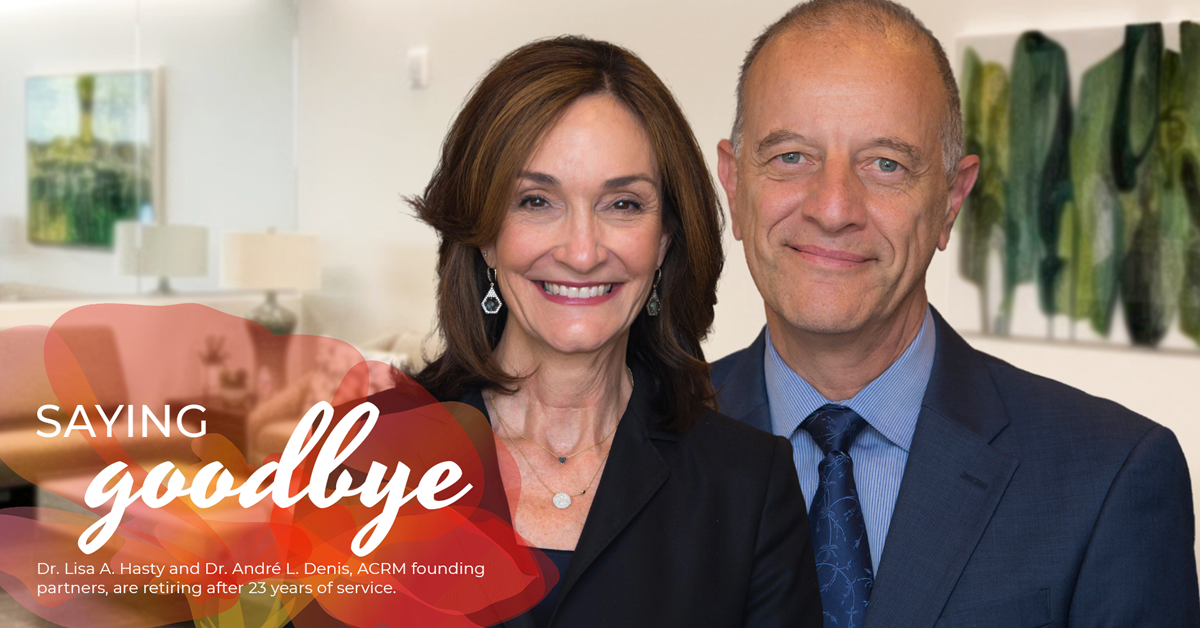 Dr. Lisa A. Hasty and Dr. André L. Denis, Atlanta Center for Reproductive Medicine founding partners, have announced that they are retiring after 23 years of service.
Dr. Hasty and Dr. Denis founded ACRM together in 1998, growing our practice from a local center of excellence to the national center of excellence it is today. They created the patient-focused, boutique care we're so proud to offer and we are incredibly grateful for all of their courage, wisdom, and guidance over the years.
From all of us at ACRM, we're honored to support Dr. Hasty and Dr. Denis's legacy by continuing their research in reproductive medicine and offering exceptional care to each of our patients.
For any questions or concerns, please contact your care team.
A message from the doctors:
To our patients:
We want to notify you that we will be retiring from clinical practice in July of 2021. We started this practice together in 1998 and thought it fitting to retire together. It has been an incredible 23 year journey!
ACRM was started from nothing and over these years it has blossomed into a vibrant, successful practice. It is recognized as a center of excellence locally, regionally and nationally. We have been thrilled to have helped thousands of patients achieve their dream of having a family. We leave the practice in the hands of an excellent team of physicians, nurses, and administrative staff. Your treatment will continue seamlessly as the other physicians can pick up where we left off.
It has been an honor to work with all of you and we feel immensely grateful to have been allowed to participate in this most important of dreams – to have a family.
Sincerely,
Dr. Lisa A. Hasty & Dr. André L. Denis