Event Details
Fertility and Your Options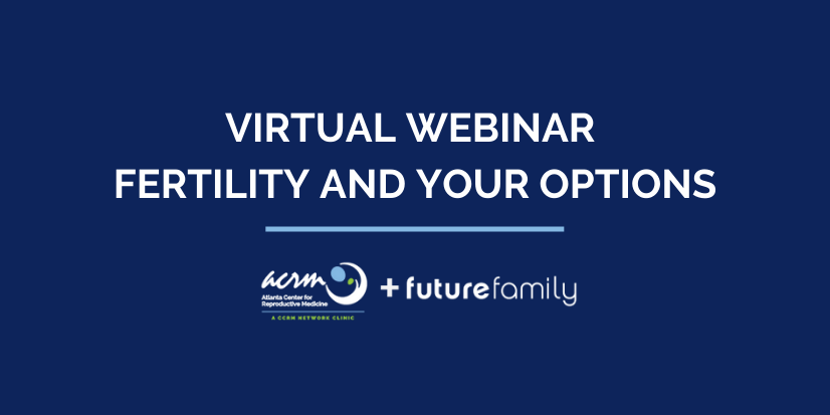 About This Event
Details:
Join us for a Virtual Webinar — from the comfort of your own home where you'll get insights and answers about your fertility journey!
We've created a dedicated webinar with Future Family, our fertility financing partner, to go over infertility and your options and different financing options to help you find the solution that works best for you. This webinar will cover the diagnosis and treatment of infertility, options available to help build your family, and a Q&A session with the featured physician.
Topics of discussion include:
• General Infertility
• Causes and Treatment of Male Infertility
• In Vitro Fertilization (IVF)
• Age and Infertility
• Donor Egg and Gestational Carrier
• Fertility Preservation – Egg Freezing
• Financing Options with Future Family
The session will run about an hour and is completely free. Each attendee will receive a FREE New Patient Consultation and a FREE AMH voucher to test their ovarian reserve.
We look forward to seeing you there!
Contact Email:
info@acrm.com
Registration
Price:

Free
Registration Instructions:

Click the date & time below to register: